Finally the day you have all been waiting for....okay, okay......maybe only the day we have all been waiting for! 4 very excited children and 2 equally excited moms are the creators of this challenge blog and we are very happy to get this project going!
We have chosen Favourite Animals as the theme for our first challenge.
And drum roll please.......OUR SPONSOR IS.....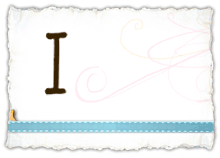 The Prairie Fairy gave our design team each one animal themed digi to work with (you can find these and other awesome stamps
HERE
). The Prairie Fairy has also generously offered a
$15 gift certificate
to her store for the randomly chosen winner of this challenge to be drawn on Nov. 15th when our second challenge will begin.
We CAN'T WAIT to see what your 'little hands' can do!!!